ORDERING INFORMATION:

Contact me for Paypal
NO CREDIT CARDS!
Additional processing fees necessary for accounts that require a W9
ALL PAYMENT (CHECK OR M/0) MUST BE MADE OUT TO
"JOHN PETERSON"!
I do not keep a large back supply of items. Your order will probably be custom made for you and there is probably other work ahead of yours at the time you place your order. I do my best to accommodate time-sensitive orders but I cannot make guarantees about immediate delivery times.

Large or unique orders require a down-payment. Please wait for a reply from me, either through mail or email, before sending any payment. If you are on email I will inform you when your payment arrives and when your finished item is on the way to you.
The new U.S. Mail charges are variable by distance. The further I ship from Vermont, the more expensive the charges. The following should cover fees adequately for most items:


$8.00 for 1 item
$12.00 for 2 items
$3.00 extra for a 3rd and each additional item
Large or heavy items (lanterns, wash basins, ovens, etc.) will require a different rate.
DO NOT SEND PAYMENT WITHOUT FIRST DISCUSSING YOUR ORDER WITH ME. I PREFER EMAIL CONTACT. tinman@ottertin.com
My mailing address is:
John Peterson
Otter Creek Tinware
26 Carver Street
Brandon, VT 05733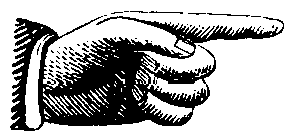 make any checks or money orders payable to
John Peterson
if you make payment to anything but "John Peterson" it will be returned and your order will be delayed by the additional time needed for you to write and deliver a new check or money order